The infamous "flash crash" of 2010 in the stocks has been attributed to one UK trader, who is paying the price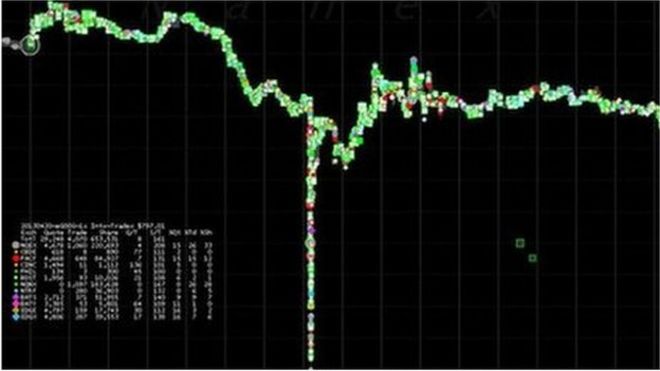 Navinder Singh Sarao, 36, has been charged with wire fraud, commodities fraud and market manipulation and the US Department of justice wants him back. They are calling to extradite Sarao, but at the moment he has been granted bail at £5.05 million. It is claimed the trader used automated computer programmes to manipulate share prices and contributed to the flash crash of 6 May 2010, when the Dow Jones index lost 700 points in a matter of minutes - wiping about $800bn off the value off US shares - before recovering just as quickly.US regulators filed civil claims against Mr Sarao, adding that he made $40m (£27m) over five years. I turns out he was sending what are known as spoof orders to sell futures contracts in the US stock market. He would drive the price of the stock down... then withdraw the sell orders, but the price would already have fallen. "He would then buy the orders back and guarantee a profit for himself. According the charge sheet, he did this thousands and thousands of times over many years." Full story here:
http://www.bbc.co.uk/news/business-32415664
Solar Impulse lands in China
In other news, the famous "Solar impulse" plane has finally landed in china. The Amazing vehicle laced with solar pannels made the massive cross-atlantic trip to get to its final destination. At no point did it need any extra fuel, showing a huge leap in advanced aeroplane technology. Could this be the future of travel? The plane is planned to cross the pacific next; who knows what this may lead to in the future?