The out of control rocket which will undoubtedly crash back to earth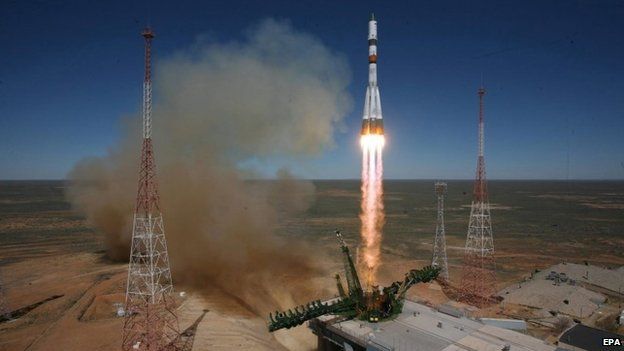 A Russian spacecraft delivering supplies to the International Space Station is out of control and will fall back to Earth according to Russia's space agency. The ship was took off on Tuesday from Kazakhstan , unfortunately contact was lost within moments. Russia's space agency says Progress M-27M is now orbiting in an "uncontrolled spin". It will not reach the ISS and it is more likely that it will drop like a stone back to earth, probably breaking up on re-entrye. The craft carried on to a higher orbit after contact was lost. Progress was to deliver food, water, fuel, oxygen and clothing to the crew of six people on the space station that orbits about 250 miles above Earth. The loss was estimated at £32.9 million, according to a Roscosmos spokesman.
Nasdaq releases Twitter reports early, causing a leak in share prices for the social media giant
Yesterday, a leak exposed twitter reports early, states Nasdaq. "The posting was caused by an operational issue that exposed the release on Twitter's investor relations website for approximately 45 seconds," . During this time a website found the results and tweeted them. US markets were still trading and shares in Twitter fell 18%. US firms should report their earnings during periods when markets are non-operational as to avoid huge changes in their share price. But on Tuesday, a website called Selerity, which a scans useful investor information, discovered the pre-released reports, which was then spread by other outlets. Twitter also reported a net loss of $162m, an increase from the same period a year ago when it lost $132.4m. Here's what Nasdaq had to say on the incident; "We regret the incident and remain fully committed to providing the highest quality Investor Relations communication product and services to our clients."